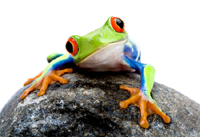 Shapeera Design provides professional web site design services from concept and design to web site promotion. We create professional and functional web based solutions for all types of businesses and individuals. We believe that effective web site designers should possess a highly developed and fully integrated skill-set, by combining talents in programming and visual arts with marketing awareness and the ability to understand the needs of the client.

As web designers and developers we will set up, design and developed the internet presence that you want. Some of our design and developers capabilities include, Java, Adobe, Swish, Flash and database development.

We have been creating web and graphic designs for over 8 years. Thank you for stopping by.


.